This cluster includes jobs in art administration, museums and galleries, performing arts, fashion, visual arts and graphic design, marketing, public relations, advertising, publishing, journalism, film, television, radio and sports. Find internships and jobs in this cluster on 12twenty!
---
Recruiting Timeline and Methods
---
Companies in these industries tend to hire on an as needed basis. Most will not recruit a large "class" of full time or internship hires and therefore do not tend to host on-campus interviews. To ensure you do not miss out on any opportunities to connect with an employer, check 12twenty for job postings and networking events. Develop a list of target companies and routinely visit their websites for job posting and other opportunities.
Networking is a critical component in successfully securing a job or internship in the industries that fall within the Arts, Communications, and Entertainment Cluster. Connect regularly with classmates, professors, alumni, and personal contacts to develop relationships with individuals who work in these industries. Internships in this cluster are frequently unpaid or underpaid, but are the best way to build your network and are crucial for securing full-time employment. Many employers in these industries recruit through their network and have candidates in mind before jobs are even posted on their sites. Some employers will request a sample of your work, so have a portfolio of your multimedia, written, or audio/visual work available. It is not uncommon for students to begin their career in this cluster through a post-graduate internship programs. Others move to their desired location to 'pound the pavement' to find a position.
---
Arts
---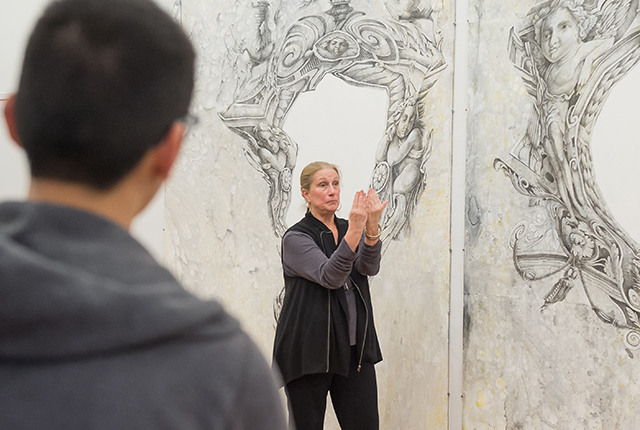 Art Administration - Art Administration, also known as Arts Management, is the field involving the business operations of an arts or cultural organization. Students typically intern/work at: Arts Centers, Agencies, Arts Festivals, Auction Houses, Dance Companies, Educational Institutions, Galleries, Museums, Operas, Orchestras and Theaters.
Museums/Galleries - Museums and galleries focus on preservation and exhibition. Museums are typically operated as non-profits, through a university or by the government; whereas auction houses and galleries are for-profit entities that sell works of art. Students typically intern/work at: Arboretums/Botanical Gardens, Art Galleries, Cultural Centers, Historic Sites, National & Local Museums, Planetariums, and Zoos.
Fashion/Retail - Retailers purchase products from manufacturers in large quantities and then sell them to consumers through brick and mortar stores or websites, while fashion is a bit more creative in nature and involves designing products to be produced by a manufacturer. Opportunities for recent graduates in the retail industry include store management, buying, merchandising, inventory planning, e-commerce, and product development. Companies also frequently have opportunities in accounting, finance, human resources and technology. Some companies, such as Gap Inc, Nordstrom, and Walmart E-Commerce/Jet.com, have robust internship and job programs, while others hire on an as needed basis and networking is critical to secure internship or full-time opportunities.
Visual Arts - The field of Visual Arts includes commercial art, fine art, craft, multimedia art and graphic design. Students typically intern/work at: Advertising, Computers, Film, Freelance, Publishing, and Colleges/Universities.
Resources
---
Communication
---

Advertising: Advertising agencies help their clients by providing guidance on the creative promotion of a product or service, frequently through media channels such as television, billboards, or the internet. The key sectors of the advertising field include: account services, creative, media, traffic, and production. Most entry-level advertising jobs are at agencies.
Journalism: The field of journalism is changing rapidly due to the increasing number of digital publications and freelancing is becoming the norm. Newspaper journalists frequently begin their careers with a post-graduate internship before finding full-time work. They also typically begin their career in smaller markets. Those who want to write for magazines, are encouraged to maintain a blog on their topic of interest. The greater your online following, the more likely an editor will consider your pitch.
Marketing: Marketers use data and feedback to determine customer demand and identify markets for their products and services. Marketing involves the comprehensive effort to promote a product/service through a combination of strategic techniques and promotional activities. The marketing team at a company will often work with outside agencies to promote a product or service. Some students may intern/work in-house at a company or organization, while others may join an agency.
Public Relations: Public relations is a component of the marketing process focused on building a positive rapport with the public through strategically crafted communication and messaging. PR professionals work with businesses, organizations, and individuals to build positive relationships with the public. Tasks performed by PR professionals may include creating a communication strategy, coordinating events or speaking engagements, drafting press releases, and pitching stories to reporters. Many PR professionals begin their careers at agencies.
Publishing: Publishers publish books, newspapers, magazines and other periodicals. They may publish works they have created in-house and/or those originally created by others for which they have obtained the rights. Much of publishing is transitioning to online content due to the addition of e-books and apps. Typical entry-level positions include: editorial assistant and assistant editor, publicity assistant, and other assistant positions in areas such as technology, marketing, production, and sales. Many of the largest publishers are headquartered in New York City. The largest book publishers are Penguin Random House, Harper Collins, Hachette, Macmillan and Scholastic, while the largest magazine publishers include: Hearst, Time Inc. and Condé Nast.
Resources
---
Entertainment
---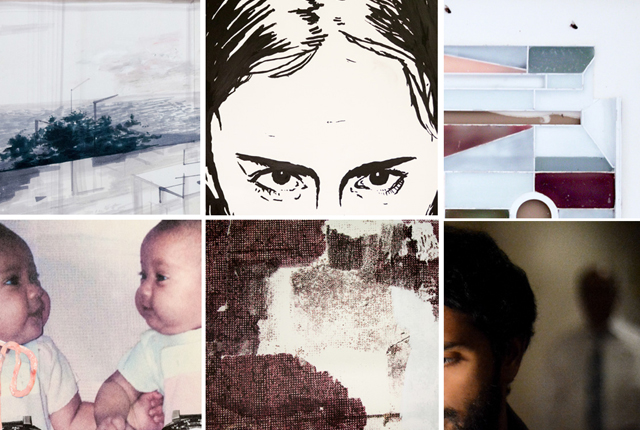 Film/Radio/Television: The Film/Radio/Television industry can be divided into two sides - the creative side and the business side. One major difference between the the industries is that radio and television have many sales and marketing roles, since most networks earn revenue through advertising. The business side tends to have more structured opportunities with clear application procedures, while pathways to the creative side are nebulous. Who you know can make a big difference in these industries, so networking is crucial. Some students find positions through talent agencies or studios, and it is not uncommon to see post-graduate internship programs. Others move to LA or NYC to 'pound the pavement' to find production or development assistant positions. Most opportunities are located in New York or California. Many major networks offer internship or job training programs, so check their websites for details.
Sports: Sports related jobs can be found in a variety of industries including journalism, sporting goods companies, media, technology, publishing, advertising and marketing. Roles vary significantly depending on the industry. ESPN, individual sports teams as well as sports leagues, including the MLB, MLS, NFL, NBA, and NHL have robust internship and entry level opportunities. As do the major sporting goods brands such as Adidas, Nike, New Balance, and Under Armour.
Resources