The Center for Career Development (CCD) is here to assist you from your first day on campus to your graduation and beyond. Our office provides a wide variety of resources to help you during every step of your career development process. This includes choosing a major, assistance with your internship or job search, planning for graduate school, resume and cover letter help, connecting with alumni and more! If you need help getting started, check out one of our guides, stop by Huff House during our Drop-In Hours (12 -1 p.m. on weekdays), or schedule an appointment with one of our counselors.
Get a glimpse of the Center for Career Development's resources available to you.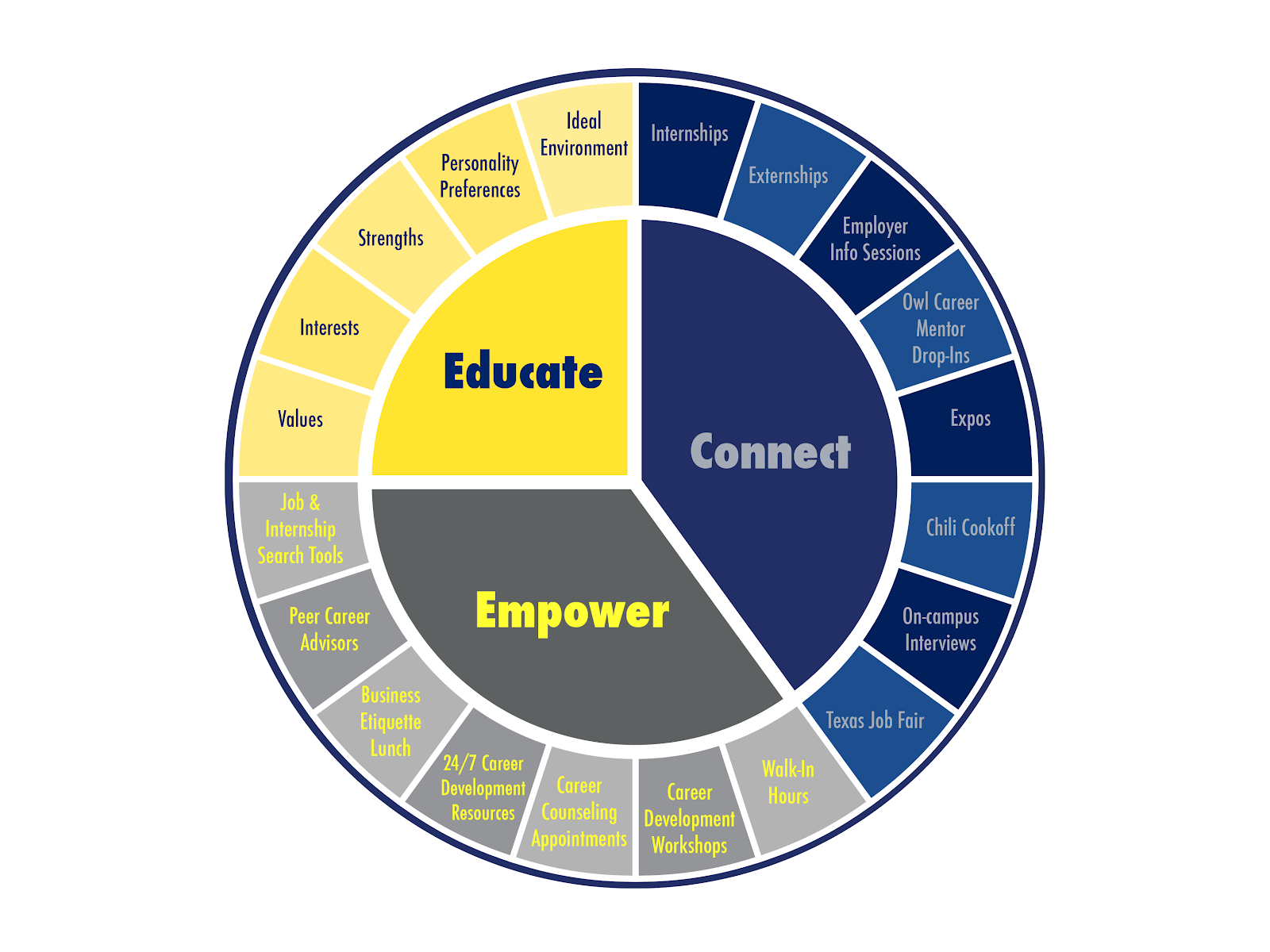 We look forward to seeing you soon.