Want to stand out from the crowd at our next recruiting event? Learn more about the sponsorship opportunities the CCD can offer you and your company!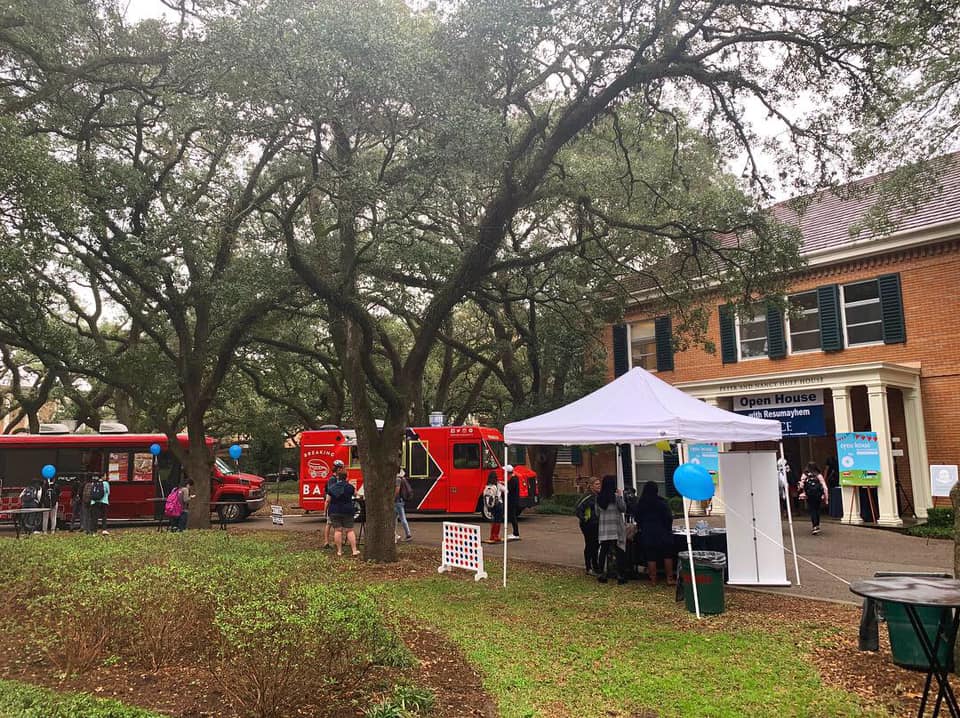 CCD Spring and Fall Picnics
---
The CCD welcomes your sponsorship of our Welcome Back Picnic. This event attracts hundreds of students each semester as we launch the recruiting season. Outside, students can take advantage of free food trucks while enjoying a live DJ and giveaways. CCD career advisors answer career development questions as well. As a sponsor, you will receive premium space outside to share information (and swag) about your company with students. This is a great way to build brand recognition on campus before recruiting season begins.
Employers are invited to sponsor this event:
Snowy Owl Sponsorship -- $5,000 per company, 3 companies maximum
Athenian Owl Sponsorship -- $10,000 for exclusive event sponsorship
Banner on Huff House
Name and logo included in all marketing and in event title, "CCD Fall Picnic, Sponsored by XX"
Booth at event
Balloon display in company colors
Availability to host mock interviews, trading simulations, or resume reviews during the event

Virtual options — If you cannot attend in person due to coronavirus travel restrictions, we invite you to:

Mail us swag for the tables
Mail us fliers with program information we can distribute safely
Host a virtual information session (we will take care of the details and market it) the week of Open House
We would love to talk with you about any virtual ideas you have for this event!
---
Career & Internship Expo
Spring 2023 sponsorship will range from $2,500 - $5,000.
---
Business Etiquette Luncheon
Approximately 100 Rice students attend the annual luncheon. Students learn about improving their professional image and marketability. Topics include dining etiquette, managing introductions and basic conversation skills.
Luncheon Sponsor -- $5,000
Events Conveniences
Premium table for 10, including company representatives and students, invited by the sponsor.
Enhanced Marketing
Recognition on signage displayed at the event

Logo and company link on event website

Premium recognition in event publicity
---
Peer Career Advisor Program
Work directly with our student ambassadors, who strengthen the Center for Career Development's engagement with the Rice community on a peer-to-peer level.
PCA Program Sponsor -- $1,500
Event Conveniences
Participation in up to four PCA meetings and networking events.
Enhanced Marketing
Company logo or name on exclusive student t-shirts for Rice Peer Career Advisors

Logo and company link on program page on website

Premium recognition in event publicity
---
Friends of the Center for Career Development can give back to help to services that benefitted their career success or a family member's career success. These funds allow us to continue providing high-quality student career development and employment programs. Gifts are unlimited with base contributions of $100.
---
Contact
For questions about sponsorship, contact Ann McAdam Griffin -- amg@rice.edu