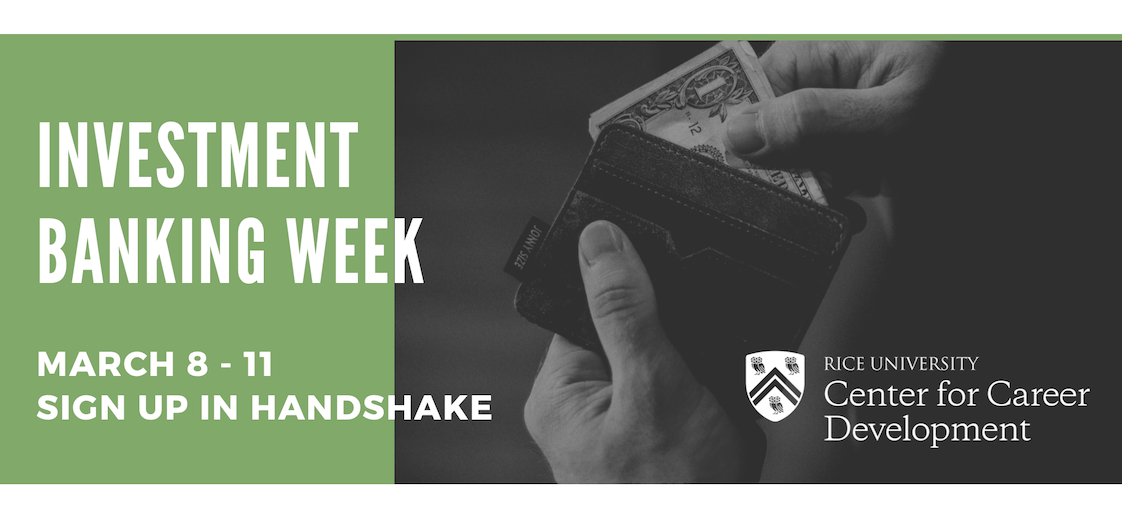 Investment Banking Week: March 8-11
Join us for virtual investment banking recruiting! Companies are hosting information sessions all week, with coffee chats to follow!
Events:
https://bit.ly/3c22VDt
Coffee Chats:
https://bit.ly/3kDVaHK
You can also add your resume to the Investment Banking Resume Book to be distributed to employers:
https://bit.ly/386qABu
If you have questions, feel free to email us ccd@rice.edu.